ChirpyWeb Account > Segmentation > Segments
With the help of Segments feature, you can divide your subscribers into different groups based on their
Platform – Multi select option between Mobile, Desktop and Tablet
Browser – Multi select option between most used browsers like Chrome, Firefox, Safari, etc.
Geo-Location – Country wise multi select option
Subscription Date – Option to add a custom date range filter to group subscribers subscription date
Last Website Visited – Option to add a custom date range filter to group subscribers that last visited your website
URL Visited – Multi-select option between your website URLs that the subscribers have visited
Geo-Location options and URL Visited options are populated as per subscriber data. 
The Segments page will show you the created Segments, Subscriber Reach, Creation Date, Option to see all the filters added to a segment and also Delete the segment.

ChirpyWeb offers two default segments that are readily available:
Mobile Subscribers Only
Desktop Subscribers Only
Create Segment
ChirpyWeb Account > Segmentation > Segments > Create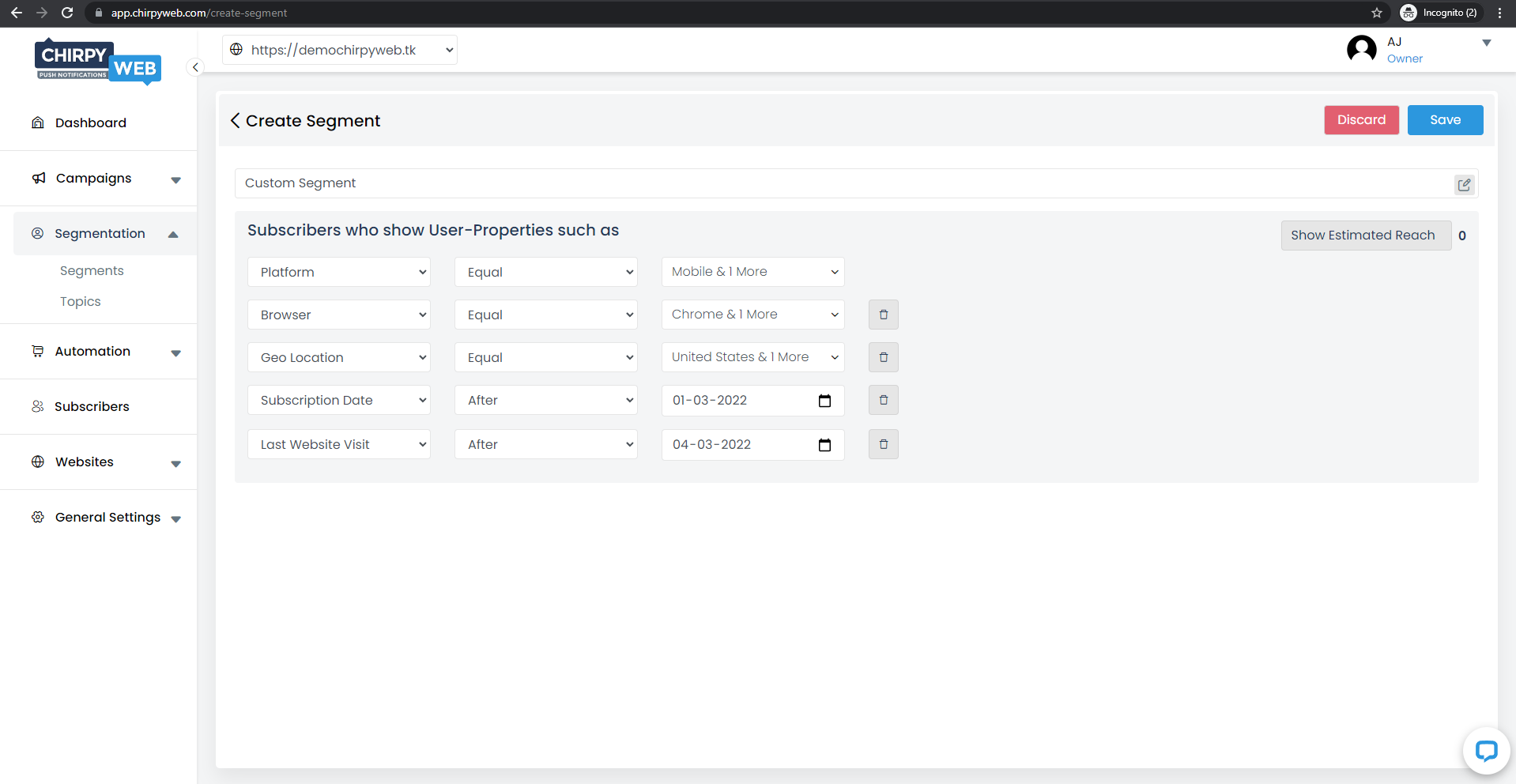 Craft notifications specific to the particular group of subscribers that you want to target with the help of Segments feature.
Was the article helpful?