Web Push Notification is one of the most effective ways to communicate with your audience and keep them engaged. Using the right strategy, Push Notifications can be the most powerful way to re-engage with your audience. Below are some of the common mistakes that can be avoided while sending Web Push Notifications.
No Personalization to the Push Notifications
Personalization of your content is always the most effective way to communicate with your users. Adding custom banner images, icons, action buttons, and text that is to the point & attention-grabbing are the best ways to personalize your web push notifications.
This definitely gets more attention which results in a better CTR (Click Through Rate).
Ignoring your subscribers time zones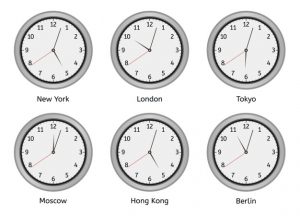 Timing is the key. You might have subscribers across the globe who have subscribed to your website. It wouldn't make sense if your subscribers received a push notification from you in the middle of the night.
Hence, it is very important to send notifications to your subscribers according to their local time zone.
Take advantage of ChirpyWeb's segmentation feature to filter your audience according to their timezones.
Sending too many notifications
Sending too many push notifications can be irritating to your subscribers.
This may lead your subscribers to unsubscribe to your website. Hence, we always recommend Quality over Quantity.
A study suggests sending just one push notification a day and not more than five in a week shows better results.
Not using segmentation
Take advantage of our "Topics" feature to filter your audience according to their interest. Use those topics to send personalized notifications to your segmented/filtered audience with the same interests.
Make use of the segmentation section to filter your subscribers according to their time-zones, devices, platform, and first or last seen on your website to improve the CTR (Click Through Rate)
We, at ChirpyWeb, provide a comprehensive push notifications solution for businesses. Learn more about the benefits and talk to us here.